I met a women recently who has been dating a man for the past three years.  Sarah (not her real name) told me about how she met Brian (not his real name) and about how much she looks forward to marrying him and having kids. However, she confessed he changes the subject whenever she talks about marriage.
Sarah does everything possible to please Brian and make him happy.  She feels very frustrated and wonders if he wants to marry her.  Finally she asked Brian to come with her to couple counseling.  He was reluctant but agreed.
Acceptance of what is going on in our lives can move us to the next step if we listen.  Listening to the resistance can be an important piece to knowing what we need to do.
A few years ago when I was in graduate school, I had to take two semesters of either Greek or Hebrew.  I signed up for Greek and loved it; in fact, I loved it so much that I signed up for second year Greek. However, the week before class my favorite professor got sick, and the class was cancelled.  Even to this day second year Greek is not offered.
My Greek professor was a graduate of Harvard and had a gift  for teaching languages.  I was able to exceed my learning curve.  I grieved over the loss of never having him teach me second year Greek.  After waiting for three years for a second year Greek class, I decided to take Hebrew which enliven my passion for studying and teaching the Old Testament.  I also found another seminary at which I can continue to study Greek.
There are times when someone or something is not giving us what we want.  This can be a good time to re-evaluate our situation and make our changes our hearts are telling us we need to make.  It's often a journey from grief to some newness in our life.
Brian and Sarah went to couple counseling.  After a few sessions, it became clear that Brian was generally happy.  He loved his 50 hours a week job. He also loved sports whether playing summer softball or watching sports on TV.  Brian wanted time to do his job, have fun with his friends, and do his sports.  He was happy with the way things are between him and Sarah.   Sarah, however, was not happy and was hoping for a change in the relationship.
And Then What Happen?
After a few more counseling sessions, Sarah saw more clearly that the relationship with Brian was not going anywhere; they were stuck.  He was happy the way things were going;  she needed him to be different.
Understanding and accepting the problems in a relationship can bring about needed changes and open up more life opportunities.  We can stay where we are without the changes.  In fact, most of us do stay put until we are sick and tried of the situation and are ready to make the necessary changes.
Keys To Getting Unstuck in a Dating Relationship That Is Going No Where
1.  Stop during the day and ask yourself:  What are you feeling towards the person you are dating?  Let whatever you feel come up and be OK.  Do you feel tense? Angry? Frustrated? Peaceful?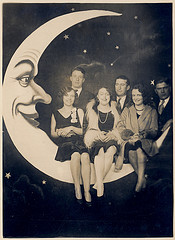 2.  Do you want to change anything? Do you want something different for yourself.  What is it?  And what support do you need to make this happen?
3.  Let your heart feel the answer.  Jot it down on a piece of paper.  If you want to,  journal about it at greater length.
4.  Let yourself know the truth of how you really feel about your situation and about the options to remove to remove the stuckness in your relationship.
At this point, I have seen dating couples break up, and I have seen them stay together and get married.
Sometimes we need the help of a counselor to understanding how to meet the different needs each person has in the relationship.  If you can take time to let your heart answer your questions round the stuckness in your relationship, than you can feel some movement toward some possibilities for your future.